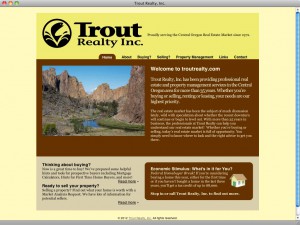 Trout Realty, Inc.
Originally design using a customized version of
WordPress-MU
, this site has recently been redeployed as a
Multisite
install. Goals for the site included easy maintenance for multiple administrators with different privileges as well as the ability for individual agents to manage their feature rich own sub-sites.